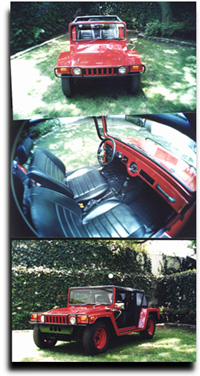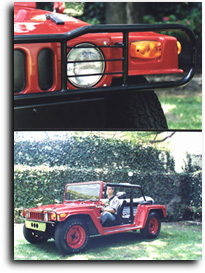 The Hummbug is a dynamic,versatile and fun car, apropriate for all ages.Its design makes it easy to drive and allows itself to reach into farther away places than most cars without four wheel drive.
The fiberglass body is guaranteed for life time against corrosion.
Like our others transformation, this one also uses the VW Beetle basis. The kit is also available.
This make it possible that you will be able to enjoy with only a small investement a unique car, agressive and cheap to maitain as well as being of good quality.